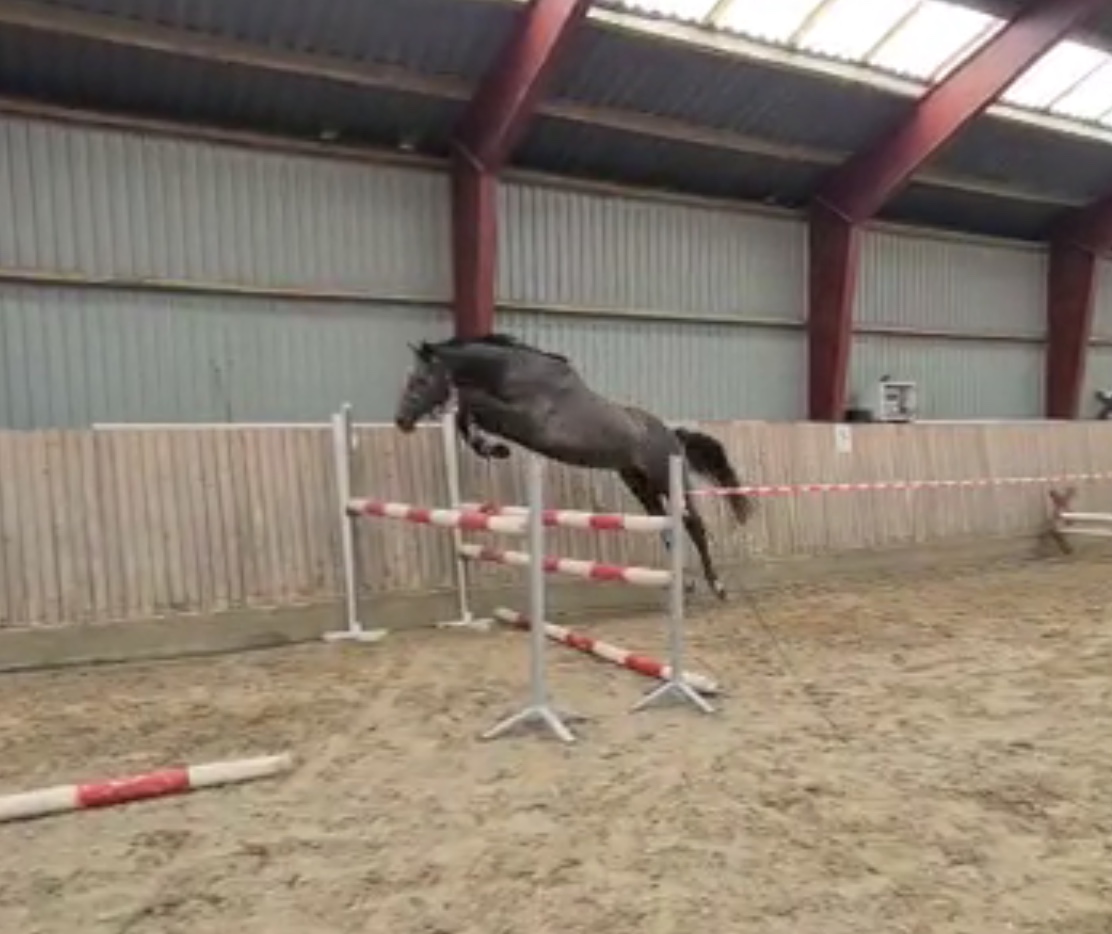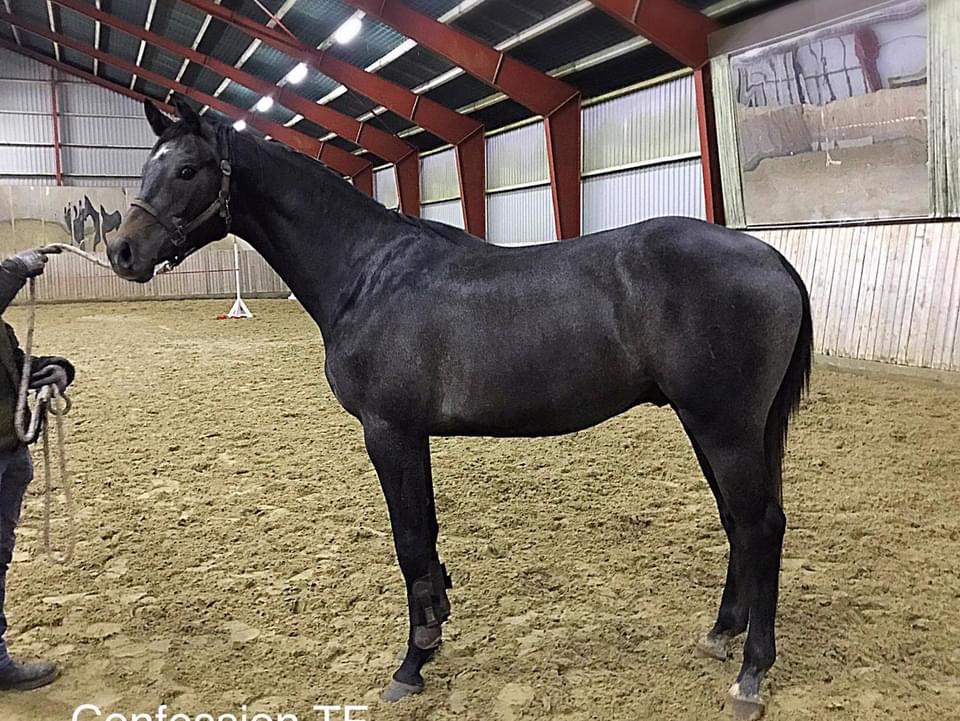 Confession TF
YOB:
2018
Height: expected height 16.2+ hand
Gender: Stallion
Price upon request
Horse currently located in Denmark.
Stallion, grey, gorgeous looks, fast reflexes, great brain, athletic and super well bred.
Sire Cordess (Clinton x Heartbreaker x Burggraaf) succeeded brilliantly under the saddle of Philipp Weishaupt and Christian Kukuk, collecting ribbons at international 5*-level (1.60 m classes). Cordess himself originates from an absolutely proven blood combination Clinton / Heartbreaker just like the world famous Cornet Obolensky.
Dam Branja by Carentan – Landgraf – Renomee Z – Grandioso
Stamm 242 daughter of Farina XI by Landgraf.
Farina offspring: Charlottenhof´s Carthagena (sportname) / Kartuschka G (broodmare name) by Carthago , international showjumper (1.60m) with Sören v. Rönne and mother of the
approved stallion Coster by Calido I who was Bundeschampion of the 6y. showjumpers with Cameron Hanley and successful up to 1,50m international classes. Condretto by Contender , approved stallion, as a 6y. old competing at the Bundeschampionat of the showjumpers and successful up to 1,50m classes. Condor by Contender, successful up to 1,40m classes. Pinie I by Contender by Contender, state premium mare, mare performance test with free jumping note of 9,0 / 1.30m young horse jumper with amateur . Daughter Gina by Fragonard xx , state premium mare, sold to sponsor of William Coleman/USA, (Olympic eventing rider) as a young eventing prospect and many many more top show horses in this dam-line at 1.60m levels.
Request More Information!