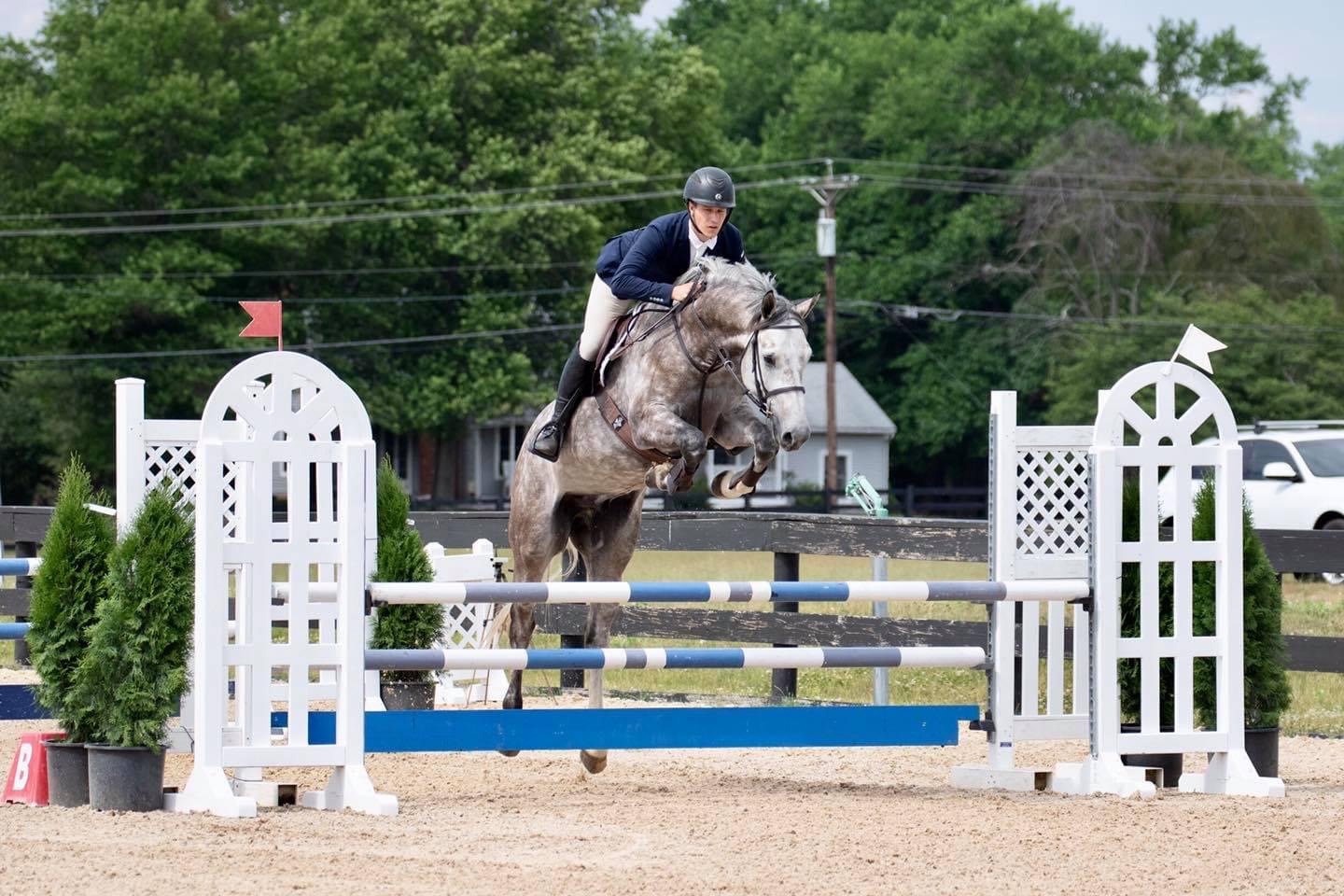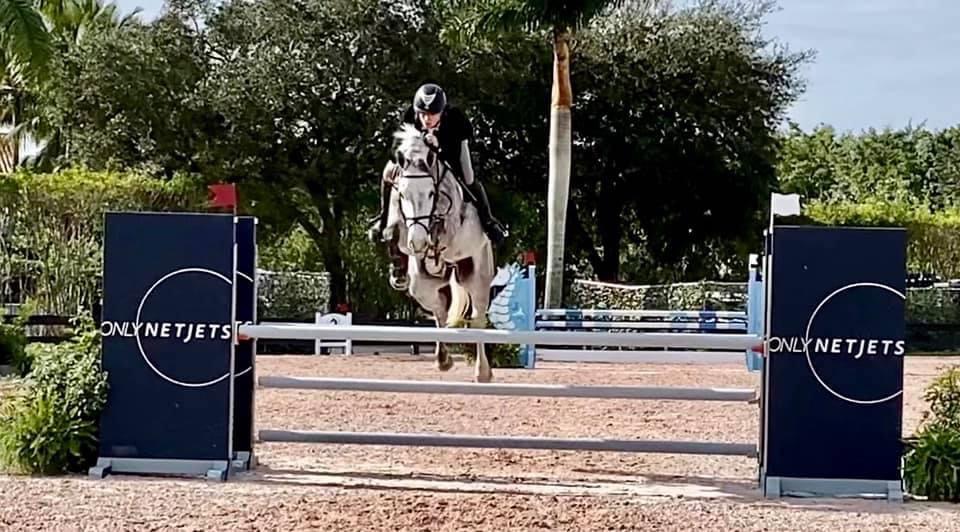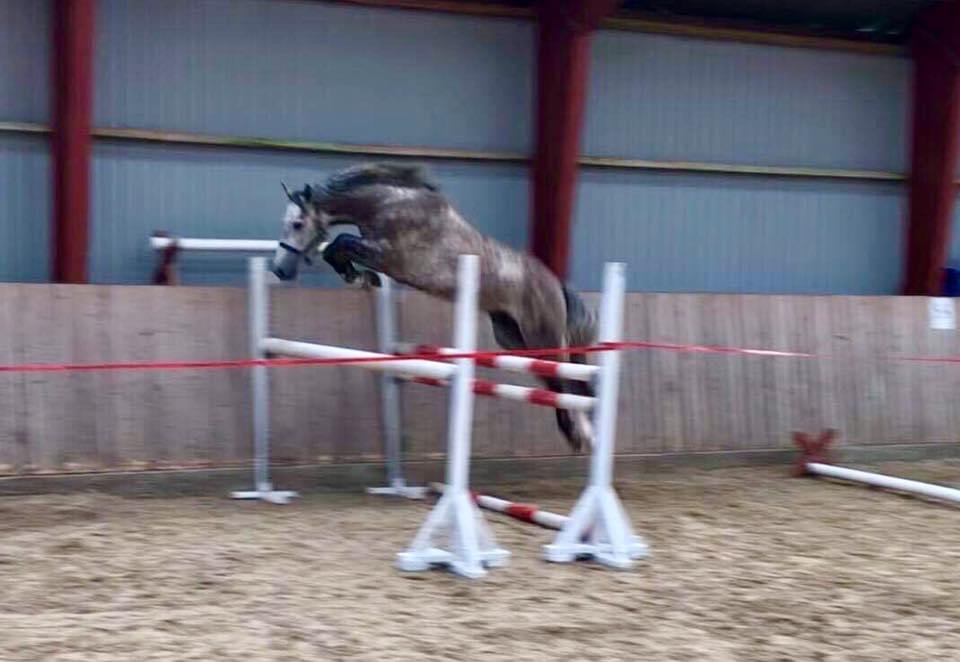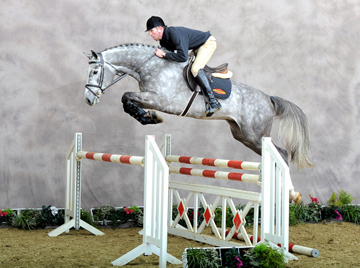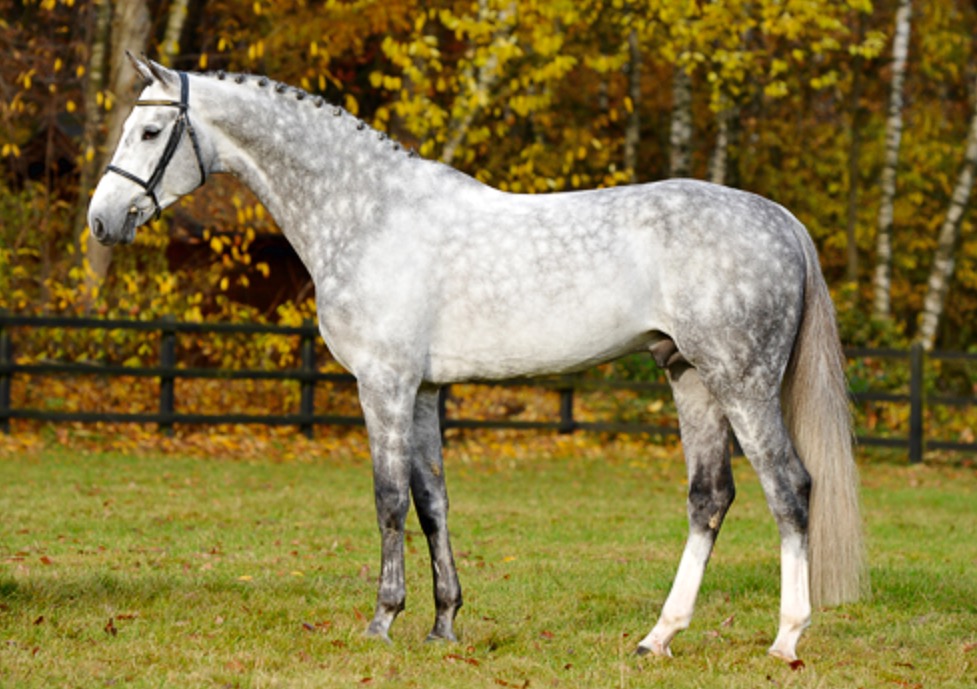 Schillino Rold TF
YOB:
2015
Height: 16.2 hand
Gender: Gelding
Please request price
Gelding, grey. Super careful with fast reflexes and lots of scope. Agile as can be !!!!! Already a 1.30m jumper at 6yo. Gorgeous looks, very brave and willing. X-factor horse. This one is for the big classes – 6 figure horse.
Sire Christian 25 previously ridden by Soren von Ronne jumping up to 1m55 in 3* competitions across Europe and most recently by Jamie Gornall to 1.60m International GP. Christian 25 was a modern show jumping stallion who passes on his long legs and scope in canter.
Christian's foals are known to inspire with charisma, modernity and powerful, elastic movements. As a young stallion he got 4×10's in his licensing and in 2012 qualified with top scores for the final of the Bundeschampionate for six-year old show jumpers, after placing eighth in the class for five-year old show jumpers under Gilbert Böckmann in 2011.
His sire, Cartani, is the result of breeding the two-time Olympic stallion Carthago Z to WC team gold winner, Taggi. Cartani himself a Holsteiner Premium Stallion, qualified twice with top scores for the Bundeschampionat and competed several times as a member of the Danish team under the saddle of Charlotte von Rönne.
He competed in the 2013 European Championship in Herning/DEN, and placed in the Grand Prix's of Spangenberg and Neustadt/Dosse. Cartani presented several licensed sons in Oldenburg, Holstein and Belgium.
Cartani's dam, Free Lilly (sport name: Who knows Lilly), participated in the 2004′ Olympic Games in Athens/GRE. When bred to Lordanos she produced the licensed stallion Lukanec who is also stationed at Böckmanns.
The granddam, Miss Playback, is dam of the licensed stallions Liberty Life (by Lord Liberty), Lord Pezi and Lord Pezi II. Liberty Life was placed fifth at the 1996′ Bundeschampionate for six-year old show jumpers and, later, competed successfully under Gilbert Böckmann in Nations Cups.
Dam by Quidam jumped to 1.30m herself has a full brother jumping 1.50m and the grand-dam jumped to 1.45m as well.
Request More Information!