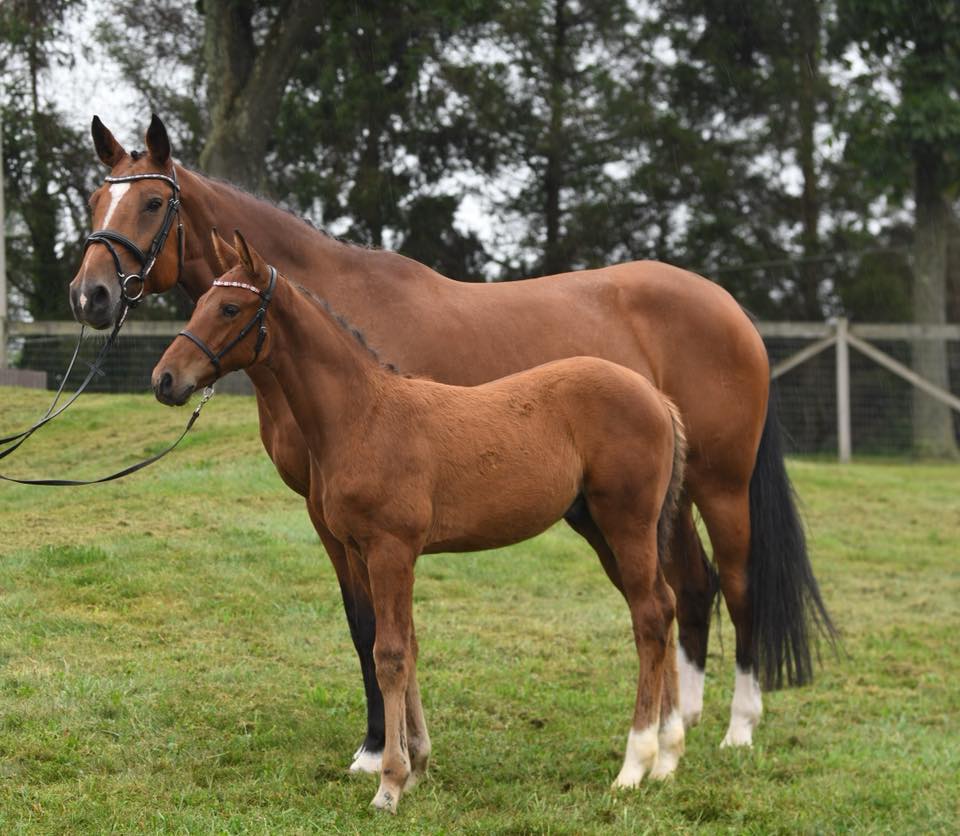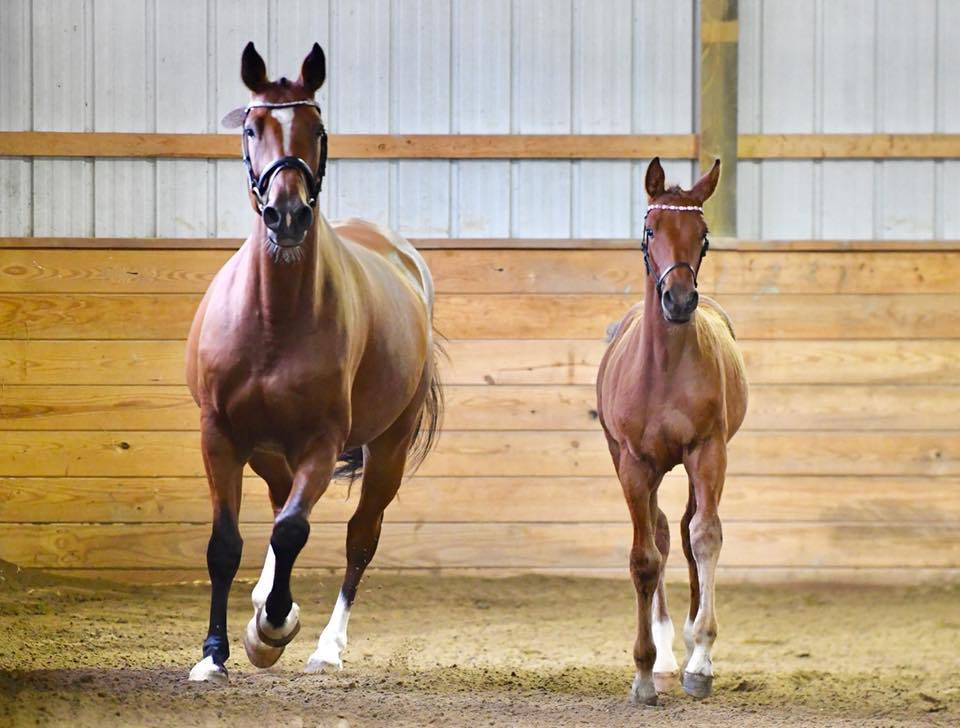 Tallin's Catch Me If You Can
YOB:
2018
Breed: DWB
Height: 
Gender: Colt
Please Inquire
Tallin Farm has a super colt for sale out of our Holsteiner stallion Carmargue (Cassini II x Cantus x Roman) and Holsteiner mare Calissi (Cassini I x Quinar x Romino) Stamm 741 from breeder Witt in Holstein.
The colt scored an over all score of 8 at this recent foal inspection including 8's for Type, Top line, front and rear limbs as well as canter.
Carmargue has performed up to 1.50m GP himself.
Calissi has 3 siblings competing at 1.40, 1.45 & 1.50m levels.
From the direct dam line you will also find Colore 1.60m horse with Hans Dieter Dreher & Carsten 1.60m horse with Jamie Gornall and Marcus Kutscher. Carsten is blood identical with Caliss as they are both by Cassini I and their mothers are full sisters.
The dam line on this colt is truly one of the best performance dam lines in the world. That combined with a super performance dam line on the sires side as well along with a line breeding on the great mare Wisma (dam of Cassini I & II as well as Clarimo) makes us believe that this colt will be a dynamite jumper.
Request More Information!